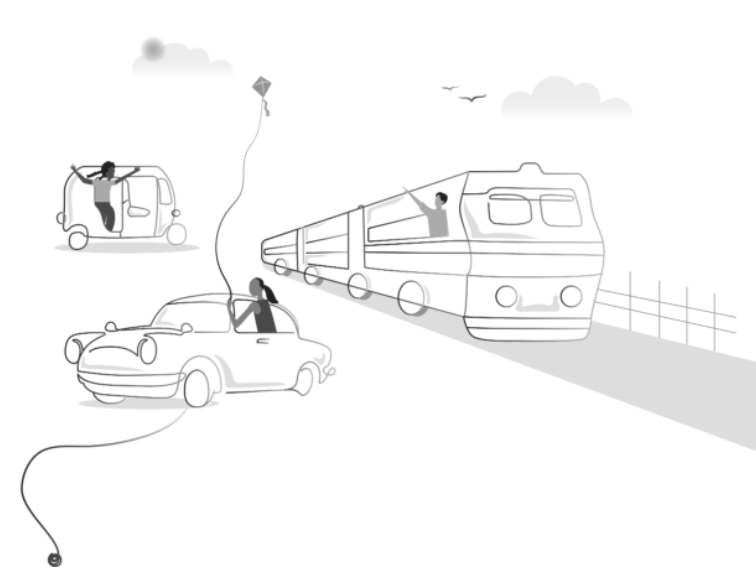 Recently, I had the chance to visit the port city of Kochi on the Malabar Coast of India. I got off the flight straight into the scorching sun. Immediately, I thought of booking a cab so that I could reach my hotel as soon as possible. And, with that, started my struggle to find a cab.
I opened all the cab-service apps on my phone and began the arduous journey of trying to book cabs simultaneously on multiple apps. While waiting for at least one of the apps to ping with good news, I looked around, reading the billboards put up in the waiting area. After what felt like a lifetime of waiting, I still didn't find a ride. I wasn't surprised.
One billboard caught my eye. It advertised an app called 'Yatri' as 'by your local community of drivers'. I got intrigued and decided to try my luck. Surprisingly enough, I got a cab in a few minutes. I was beyond happy. As I settled in, I talked to the driver, Mr. Rajesh. As we chatted, he thanked me for using Yatri. Once again, I was intrigued. It's not every day that a cab driver thanks you for using a specific app/service. I wanted to know more. 
Mr.Rajesh explained that other apps charge a significant commission on his earnings and ever since the Covid-19 pandemic struck, these commissions have become higher than ever and unaffordable. "Yatri gives me freedom," he said. It doesn't take a commission or levy additional charges on drivers. Mr. Rajesh is the master of his own schedule and earnings. Even more enthusiastically, he told me that the app worked in the customer's favour too, by eliminating booking fee and surge pricing. 
By now, my curiosity had turned into rapture! How did the app work? How was it different from all the other platforms I was using? Why wasn't it a global phenomenon yet? 
I found answers a few clicks away. 
Yatri runs on the world's first open mobility network that is powered by an open protocol, Beckn. I had even more questions now: What is Beckn? What sets it apart? 
Beckn, at its heart, is an open protocol that allows the creation of decentralised digital markets. What's the need for decentralisation, I mused. I dug deeper. India is at the cusp of a digital revolution and small businesses, from retail stores to mobility operators are struggling to keep up. Beckn offers a way to reimagine digital commerce. It restores the agency of end-users by making the internet 'small-business friendly'. It does so by enabling direct interaction between service/goods providers and customers – removing big gatekeepers from digital commerce to allow for inclusive and democratic commerce. 
In an era of platform marketplaces, Beckn creates an open playground – free and fair for all.
Learn more about Societal Thinking here.