The Thinking
enabling exponential social change,
Social problems are large, complex and tend to grow much faster than our individual ability to solve them.
Societal Thinking provides a set of values and design principles to reimagine and redesign the core interactions between key actors of society in a way that induces exponential change.
Just as a thousand mice don't make an elephant, replicating small solutions won't solve a large problem at scale. For things to work at scale, they need to be designed such that problems get solved exponentially – not because of one idea or one ideator, but because it's easy for diverse actors to come together to solve.
Societal Thinking can help design such systems.
Our Core Values
Restore Agency
Create an enabling environment that nurtures the freedom of choice for all individuals and organisations.
Catalyse Interactions
Facilitate proactive participation, value exchange and co-creation between state, civil society, and markets.
Build Public Goods
Make all scarce assets such as knowledge, processes, data, and technology open and available to all.
Open Value Creation
Empower every actor to freely create and / or share solutions that create value in response to societal needs.
Empower with Data
Help stakeholders use data to generate value for themselves, strengthen existing solutions, and discover new ideas.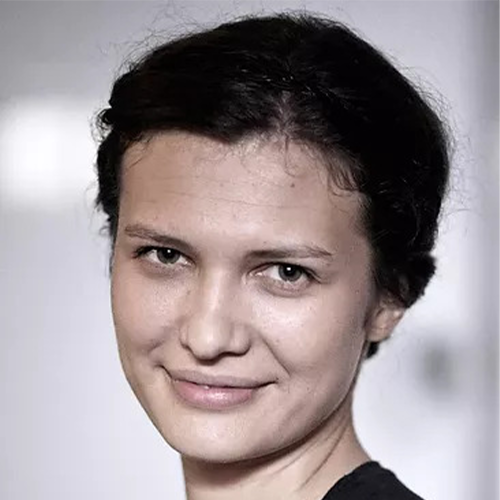 Societal Thinking pushes social entrepreneurs to go beyond their personal experience to develop a systemic view of the problem and design solutions that work at scale. it helps Social entrepreneurs move from thinking "how do I scale up my solution" to "how do I enable everyone in the eco-system to solve better."
Irina Snissar Lobo
Udanta Consulting
The strength of a Societal Platform is that any country can co-create and use the ECHO model to meet their own priorities by adapting it to their unique context.
Dr. Sanjeev Arora
Project ECHO
As a leader, Societal Thinking gives me clarity. It gives a sense of urgency in solving problems exponentially, distributing the ability to solve and having stakeholders across government, civil society and markets together.
Shanti Raghavan
EnAble India
In Societal Thinking, we have the three principal ingredients of success: scale, diversity and the ability to solve that isn't dependent on an individual or a small group of people.
Santhosh Mathew
Gates Foundation