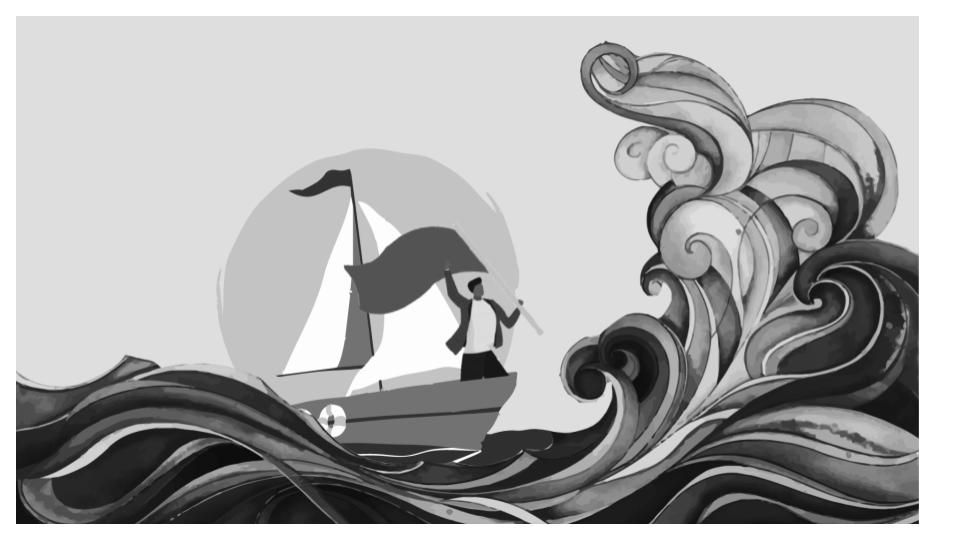 The school ecosystem of India is home to 250 million children, for whom 4.5 million education leaders such as school principals, trainers and administrators shoulder the responsibility of improving access and quality of education across 1.5 million schools. Shouldering the responsibility for the smooth running of each element in the school machinery, these education leaders have to take decisions ranging from administrative to pedagogical, all without adequate opportunities and resources to learn and build their own capacities. 
In order to drive systemic transformation in education, building the capacity of education leaders is essential. How can school leaders be empowered to reform the education system? 
This is the question ShikshaLokam answers. 
The road less travelled
In early days, ShikshaLokam experimented with the idea of establishing a national centre, a physical space where education leaders could be provided training to build their capacity. But soon, they realised this model of training a few educators every year would take them 5,000 years to impact the sheer volume of education leaders in the country. To solve at scale and with speed, ShikshaLokam knew it was time to think differently and solve differently. 
So, Shikshalokam decided to build a digital platform that would enable and amplify learning opportunities for educational leaders. It would bring together others from the ecosystem (government, other nonprofits and even businesses) and provide the best learning experience to a school leader. 
Building beyond
Having decided to build a platform in order to create exponential impact, ShikshaLokam was faced with a fork in the road: to build anew or build beyond? Building their own platform would allow them to build to their specifications and flexibility but leveraging pre-existing Digital Public Good would give ShikshaLokam the vantage of harnessing collective knowledge and speed. They felt building beyond would open room for quick experimentation and efficiency in execution.
In 2017, ShikshaLokam began looking for Digital Public Goods that could support the diversity of needs present in the education ecosystem. Sunbird, an open source and configurable set of building blocks contributed by EkStep Foundation, emerged as a good base infrastructure to build upon. 
As Sunbird was already being adapted for DIKSHA, the national learning platform for teachers and students, it would be easier for ShikshaLokam to be accepted by the education community. At the same time, a developer community was evolving around Sunbird who would help Shikshalokam build better.  
ShikshaLokam brought together a team of people to instantiate Sunbird in their environment and build a relevant platform for the ecosystem which would not only support the government and non-profits in what they are doing but is also directly accessible to education leaders. 
This is how the first capability Bodh (Learn) took shape. 
Over time, ShikshaLokam realised a school leader needs to continuously perform four primary actions – to sense, to make sense, to learn and to improve. For ShikshaLokam, leadership is the ability among school leaders to continuously drive micro improvements in the context of their schools. The digital infrastructure had to be updated to provide these capabilities. Shikshalokam then invested in an internal technology team and built these capabilities as features and micro services on top of Sunbird. All the new capabilities that Shikshalokam built have been contributed back to Sunbird as open source components, so that others in the ecosystem can use them too.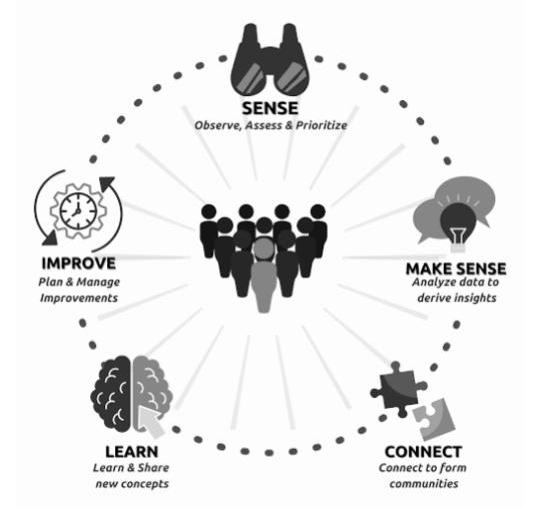 As S.D. Shibulal, Founder of Shikshalokam says "Indian education stands at a precipice. There is an urgent need to build capacity in educational leaders through a supportive system of peers and colleagues. Shikshalokam, as a Societal Platform, can enable this kind of systemic collaboration – between educational leaders, governments and civil societies. Our platform allows for free and open exchange of ideas and information, making it possible to deliver solutions that cater to the specific requirements of a region in a way that can also be scaled easily." 
A systemic approach for systemic change
ShikshaLokam aims to transform the education system at a systemic level. Marrying 'societal' and 'platform', ShikshaLokam has school leaders at its heart. Its platform model makes it interactive and collaboration-driven, focusing on designing reusable and interoperable assets (like knowledge, protocols, technology). This allows their 100+ partners to create and distribute solutions as needed, whether they service a leader running a 30-student school in a remote area or a leader responsible for a  2,000-student school in a metropolitan city. 
For Khushboo Awasthi, Chief Operating Officer, "the idea of working at scale is doing more with less. Focus on bringing one micro, +1 shifts to the way the system works today. And in parallel, put efforts on consciously weaving networks, evangelising the idea and facilitating partnerships that will bring more value-adding +1s across the spectrum."
As of 2022, ShikshaLokam's impact is felt far and wide by more than 450,000 education leaders and across 10 states in India.
Learn more about Societal Thinking here.