UNESCO states that 40% of the global population does not have access to books in their mother tongue. To become readers, children must have access to books in languages they speak and understand. How can every child across the globe have access to high-quality reading material that connects with them and inspires them?
Pratham Books was set up in 2004 with the mission to see a book in every child's hand. Since then, Pratham Books created, printed and distributed engaging storybooks in multiple Indian languages and formats to help children discover the joy of reading – in languages they can understand, set in locations they can recognise, featuring characters with whom they can identify, and telling stories that capture their attention and fuel their imagination. They also created a 'Library in a Classroom' bag, a foldable, portable and durable kit with about a hundred storybooks that can be hung on two pins on the wall of any classroom. Over the following 18 years, they were able to publish 7000 plus storybooks in 24 languages!
Reaching every underserved child across the world required innovative solutions that bring books to children in a scalable and sustainable manner. For this, Pratham Books looked for alternatives to the traditional path of publishing exclusive, expensive books. The Creative Commons framework and philosophy was an opportunity to scale up enormously, and in the age of the platform economy, acceleration through technology seemed like the right approach.
StoryWeaver came alive in 2015: a new open-source platform approach for book creation and distribution, that is taking books to some of the most disadvantaged children globally, particularly where chronic under-investment in the availability of mother tongue reading resources poses a significant barrier to literacy. 
Reimagining reading
At its core, StoryWeaver is a repository of high quality, openly licensed multilingual storybooks sourced from global publishers, including but not limited to Pratham Books. Every book is freely available in multiple formats and can be read online, and keeping in mind the digital divide, can also be read offline, downloaded, printed, so that no child is left behind. 
It goes beyond being a digital reading library by building a collaborative space for anyone to create, translate, version or repurpose stories for free on the StoryWeaver platform. This helps people from around the globe customise the books for localised requirements – be in character names, their context, languages or format. All these customised resources are created as open source resources and become freely available to all storyweaver users, creating a multiplier effect and amplifying impact.
Take the Pratham Books storybook, The Annual Haircut Day for example. It gathered so much momentum under the open licence. The story book has been read 23,000 times on StoryWeaver and versioned into 70 languages including underserved languages like Arabic, Gondi, Kodava, Nahuatl, Tibetan and Santali. It is also hosted on Android, Blackberry, and iPad app, in addition to being reborn as an interactive video on YouTube. Even more fascinatingly, it has been translated into Sanskrit and printed. These varied forms help the story reach – and delight – a whole new set of readers.
As of 2022, StoryWeaver has grown to become one of the world's largest digital platforms for children's books and is home to more than 45,000 stories in 320+ languages with over 100 million reads. The platform has been used, not just to create books in popular languages, but also by teachers, schools and organisations that work on preserving dying languages such as Chocolteco, Kolami, Kuvi,  Mundari, Paite, and Rapa Nui to name a few.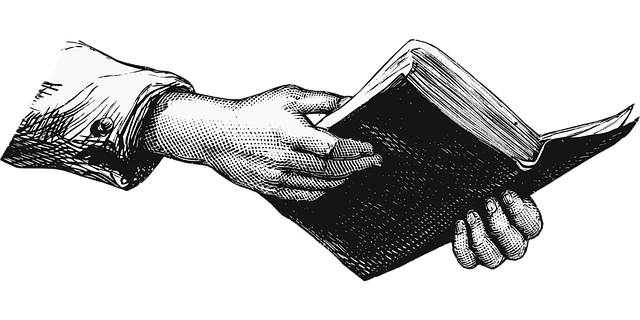 The power of networks
With Societal Thinking, StoryWeaver envisioned the potential of networks to not only create, curate and translate storybooks but also to distribute them worldwide. It is anchored in an ever-expanding network of authors, educators, local NGOs, government actors, translators and funders. Together, these diverse actors chip away at the barriers children face in accessing books and enrich the network to realise their vision of reaching 10 million children. 
The platform also acts as a hub from which multiple platforms like Google's Read Along, Let's Read Asia, Global Digital Library and others pull content. StoryWeaver's architecture is built for scale and we have open-sourced our code. Room to Read customised this to launch their version of StoryWeaver, literacycloud.org, taking books to the millions of children they serve worldwide. They also offer local language gateways, with the first instance being in Farsi and Pashto for Darakht-e Danesh Library, Afghanistan.
StoryWeaver is also creating tools to help teachers make learning more engaging through stories, as well as focusing on platforms and organisations that are working with teachers, such as DIKSHA, CBSE to have a wider reach.
Leveraging technology and the power of community, StoryWeaver has made reading accessible to children anywhere and everywhere. 
Teachers at the centre
For StoryWeaver, teachers are not only the bridge between children and stories, on and off the platform, but also generators of learning by discovering, translating, contextually adapting and using content in new ways. 
Milestones
In 2021, India's Central Board of Secondary Education (CBSE) partnered with StoryWeaver for its CBSE Reading Mission, which aims to provide high-quality multilingual books to children across 25,000 affiliated schools. 
Moreover, StoryWeaver has come up with integrations for their partner platforms so that their users can seamlessly access StoryWeaver without having to leave their site. This not only allows users of one platform to access all they need for inclusive and comprehensive learning in one place, as in the case of Darakht-e Danesh and Samagra, but also promote disability-accessible learning content as on National Digital Library of India.
StoryWeaver provides backlinks from their platform to their partners' content, forging a gateway to diverse reading resources from Room to Read, Africa Library & Information Associations & Institutions (AFLIA), Book Dash and many more that can be read by children across the world.
StoryWeaver reaches millions of children worldwide and offers contextual and inclusive storybooks in hundreds of languages. It continues to work towards creating book security for every child by providing children with the very first step towards literacy acquisition – storybooks.
Learn more about Societal Thinking here.