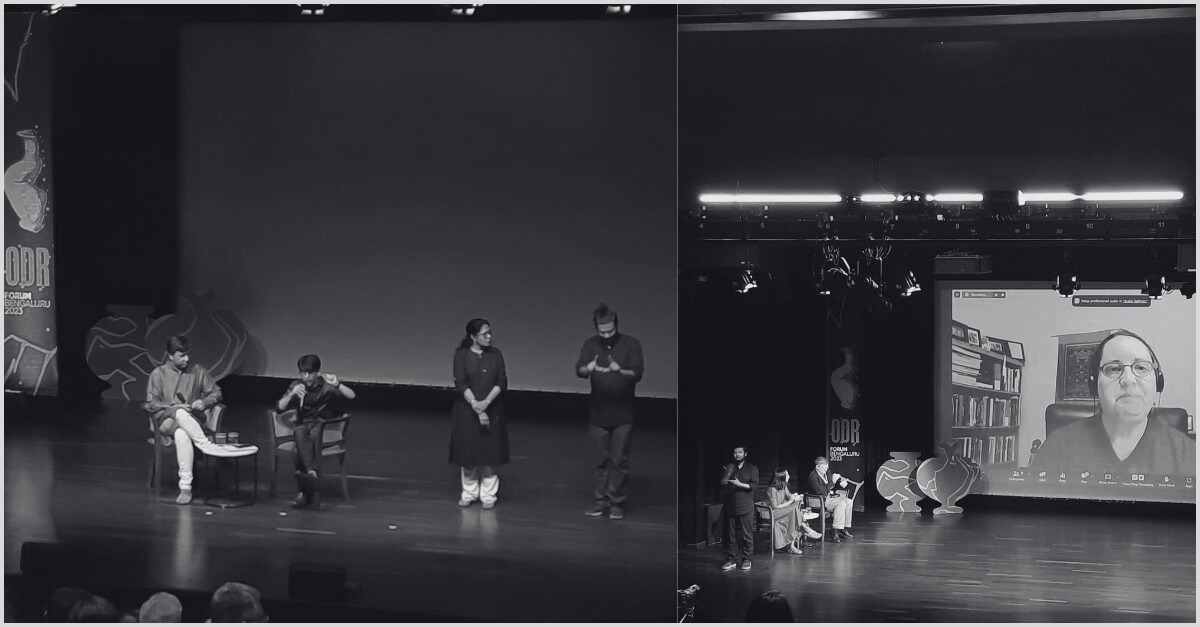 A few weeks ago, I got the opportunity to be a part of the International ODR Forum, jointly hosted by Agami and the National Centre for Technology and Dispute Resolution (NCTDR) in Bangalore. ODR, or Online Dispute Resolution, is an alternative to traditional dispute resolution, leveraging technology to facilitate resolution between parties. 
At the ODR Forum, experts from all over the world had come together to discuss the future of ODR and its potential to transform dispute resolution for everyone, everywhere. I geared up for two days of the ODR Forum, excited to explore how access to justice can be distributed across society. Especially in a large and diverse country like India with over 50 Million pending cases, I wondered if justice is a pipe dream for marginalised communities. 
ODR is fast, cost-effective and can be accessed by people from all walks of life. It doesn't simply try to solve the problems we face in the legal system today, it also digs deep into the root of the problem. As I learnt more about ODR, it became clear to me that it has the potential to restore the agency, dignity and choice of all actors in the legal system. 
Experiencing Inclusivity
The Forum embodied these values of restoring agency and inclusivity. As a sociologist, I have read a lot about the idea of inclusivity in books and theoretical frameworks. In classrooms and in small groups, we often discussed what it takes to nurture inclusive spaces but never really knew how to put it to practise or where to even begin. Which is why I was excited to see it come to life at the Forum.
The organisers ensured that the needs and perspectives of all stakeholders had been considered while designing and curating the Forum. Each person's thoughts and contributions were held with deep respect. From getting sign language interpreters on board and making special arrangements for people with disabilities to easily navigate the Forum to sharing the reflections and feelings of all participants, the Forum left no stone unturned in making everyone feel truly seen, cared for and included.
At Societal Thinking, we believe that co-creation is integral to inducing impact at scale. I felt that co-creation was at the heart of the Forum as it was not 'owned' by any single entity; rather it was an event brought together by a community. Everyone was a participant. 
The Forum helped me see the potential of innovation and working together. By leveraging technology and fostering collaboration between stakeholders, it is paving the way for a world where we all matter, where we all have access to rights and opportunities and where justice isn't in the hands of a few but shared by all. It gave me hope for an inclusive society.
Tell us how you practise inclusivity in the work you do!