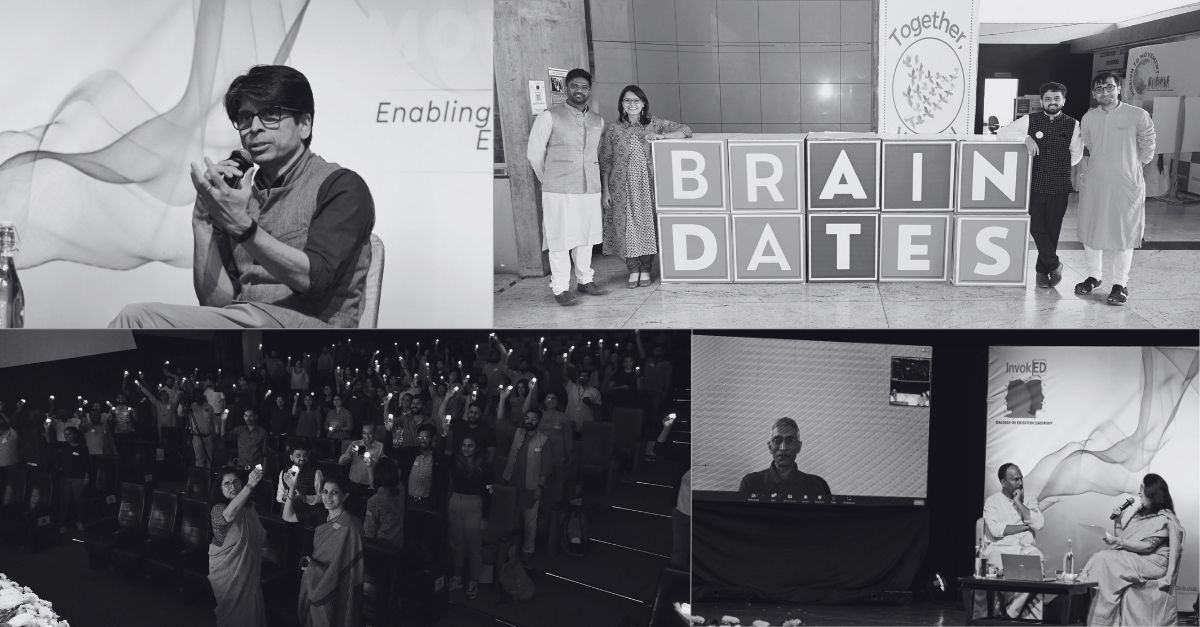 My visit to InvokED 2.0, ShikshaLokam's annual global dialogue on education leadership, helped me understand the three unifying qualities of change leaders: Leadership, Innovation and Curiosity. It is fitting these can be abbreviated to LIC because the wisdom I gained helped me event ke saath bhi, event ke baad bhi (during the event and after the event too)!
Held in Bangalore on March 3, 2023, the day-long event witnessed speakers from across society: Samaaj (Civil society), Sarkaar (Government) and Bazaar (Markets), all of who had 'LIC' in common. At InvokED, I felt education leadership – like any large, complex and dynamic social topic – is a puzzle, and change leaders from all walks of society are its pieces, bringing diverse efforts together. 
As I was walking to the venue, I wondered: What is InvokED 2.0 trying to invoke?
And throughout the event, the answer remained constant – curiosity; a driving factor for innovation.
Technology is not the solution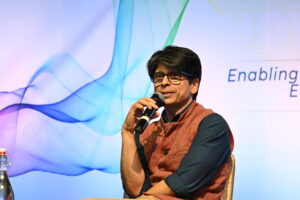 While conversations around innovation nearly always focus on technology, Dr Pramod Varma, CTO of EkStep Foundation offered an interesting perspective – technology is not the solution, it is a tool.
I stumbled upon this research paper by Emily, Lee & Janna that aligns with Pramod's perspective. Here's a brief excerpt:
"I don't believe technology will be the driver for good or bad in social and civil innovation. It can be a catalyst. Social and civic innovation can only come from moral leadership. Tech is a tool. Artificial intelligence and genetic engineering are technologies. How we choose to use these tools, the ethical choices we as human societies make along the way will define us."
Micro-improvements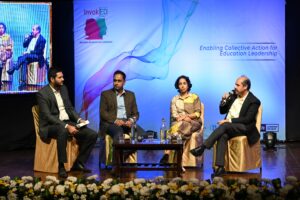 Innovation of any type doesn't happen overnight. It is a result of small +1 changes becoming exponential, i.e., inspiring more and rapid changes.
When Chetan Kapoor, CEO of Tech Mahindra Foundation spoke about micro improvements, I realised how a small and simple change can transform the world. 
My current journey of switching from corporate to non-profit is a reflection of this. The micro-moments of learning through conversations, research and practice resulted in micro-improvements over time. '+1 changes becoming exponential.'
But is this journey of micro-improvements a result of only my hard work? Certainly not. Dr Ashif Shaik, Co-founder, Jan Sahas would agree with this because he too highlights how social problems are not just of a single community but of the entire nation. And when everyone works together with a shared vision and common goal, it results in collective action. 
Actions did matter – every single one from every single sector- during the pandemic.
For Uma Mahadevan, Additional Chief Secretary, Panchayati Raj, Govt. of Karnataka, (representing Sarkaar), it was realising the value of resilience and collaboration. For Nitin Kashyap, Group Product Manager, Google (representing Bazaar), it was the idea that sustainable change is possible if all actors work towards a shared vision and for Dr Urvashi Sahni, Co-Founder, Catalyst 2030 (representing Samaj), it was restoring the agency of the communities.
I was excited to see our Chief Curator, Sanjay Purohit moderate the above session as it was my first time seeing him in action in-person at this scale.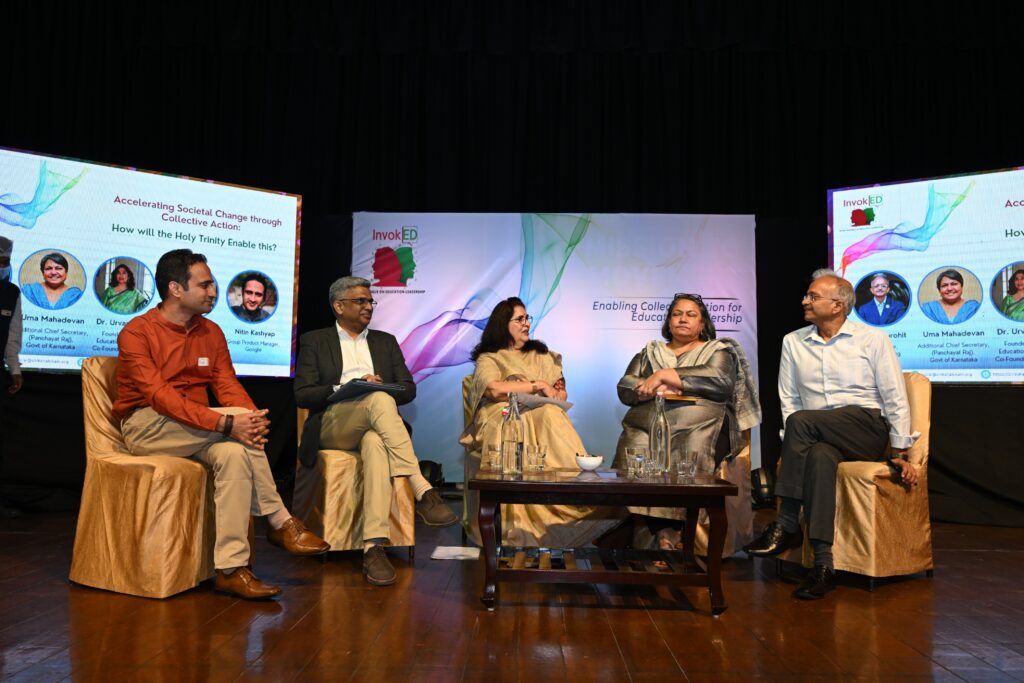 InvokED 2.0 made me pause, reflect, learn and imagine.
And I would like to end this experience with something I wrote about leadership:
Leadership is a team sport; a culmination of micro-moments of greatness and micro-movements of collective action.